Whether a patient's teeth are stained, chipped, misshapen, or otherwise flawed, porcelain veneers  may provide a solution.
Are Veneers the Right Choice?
If whitening won't work and the patient doesn't want to have crowns placed, they should consider porcelain dental veneers.
Unlike whitening procedures, veneers don't remove stains from the patient's teeth; they conceal them. Veneers can also minimize the appearance of uneven and misaligned teeth. They can't be taken out once they're placed because they're permanently bonded to the patient's teeth. Therefore, the patient must be willing to make permanent changes to their smile.
The Smile Gallery Patient Reviews
Some of the Benefits of Dental Veneers
Because porcelain dental veneers are so adaptable, they are used in a variety of applications. Below are some of the reasons our patients come to us for veneers.
Veneers are functional: Regardless of the procedures a patient has had done to their teeth, it's important for them to work the way they should. Dental veneers feel and look natural, which allows patients to eat, speak, and chew comfortably.
They're durable: Modern veneers are as thin as a contact lens, but they're also strong enough to be chip- and break-resistant. Porcelain veneers strengthen the patient's natural teeth while enhancing their smile.
They last for years: If properly cared for, dental veneers can last 15 years or more. It's important for patients to come back every six months for a dental exam and a thorough cleaning.
Veneers are versatile: Dental veneers are so versatile that they can correct more than one complaint at the same time.
They allow patients to look younger: With veneers and other cosmetic dental treatments, patients can take years off their appearance. Veneers will plump the lips a little, eliminate minor wrinkles and lines around the patient's mouth, and make them look healthier and happier.
Our porcelain veneers are custom made for every patient, Dr. Bainer in Escondido will examine the patient's teeth thoroughly to ensure proper design. X-rays and impressions may be needed in some cases. The goal of the design and fabrication processes is to create thin veneers that fit naturally over the patient's teeth. When they're well-made, dental veneers are almost impossible to detect. No stains, chips, or other imperfections will be visible, and the patient's teeth will look fully natural. Veneers are permanently placed with special cement that's chemically cured with a special light. Although it's possible for veneers to fall away, it's very rare, and the average veneer can last upwards of 10 years and possibly longer. All these facts make veneers a viable, enduring solution to visible dental flaws.
Don't Delay, Schedule a Porcelain Veneer Appointment Today
Porcelain veneers are an effective, long-lasting, and durable way for patients to give themselves a youthful and vibrant look. By learning about the veneer fitting, fabrication, and installation processes, patients can make informed treatment decisions. For more information on porcelain veneers, or to schedule a consultation, call the Smile Gallery in Escondido today!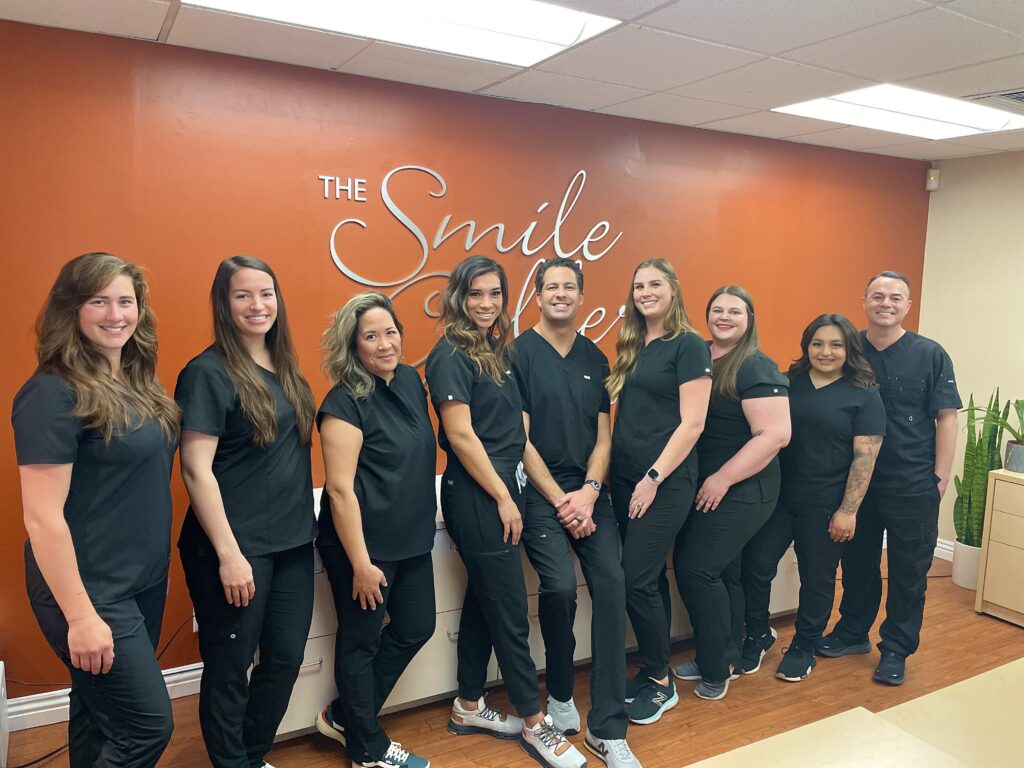 The Smile Gallery practices the Art of Fine Dentistry. We work to ensure our patients have the most relaxed and comfortable experience possible. Our individualized patient attention means you receive the best care possible. Our friendly staff is ready to greet you warmly, set you at ease, and create a level of comfort and customer service rarely seen in the dental industry.
We understand patients who have dental anxiety and have been working for years to provide the safe, comfortable environment that makes you want to see your Escondido dentist a few times a year or anytime your teeth need dental services.
Contact the Smile Gallery
Call Today to Schedule a Dental Exam