If you have always wanted a radiant and winning smile, you may need a dental crown to cover a tooth to help restore it to its normal shape and size. A dental crown can greatly strengthen your tooth while enhancing its appearance.
Crowns are bonded onto existing teeth or implants. Dr. Bainer will implement a dental crown where tooth decay has greatly damaged much of the original tooth, when a traumatic event has caused destruction or in cases of severe enamel erosion.
Dental crowns are also a treatment alternative for those who grind and clench their teeth to such a degree that the original structure deteriorates. Crowns can also be used to straighten a tooth or several teeth if there is sufficient space available. Crowns are necessary when a tooth breaks, or a tooth has a large filling that is no longer functioning properly.
The Smile Gallery Patient Reviews
A bridge is used when there is a tooth missing and there are teeth adjacent to the space. Dr. Bainer can design a bridge with a tooth attached to the two adjacent crowns, all one piece, then it is bonded on.  Although bridges are effective Dr. Bainer has to prepare the teeth on either side of the space, that may not need any dental work.
Dr. Bainer will discuss your options, you may be a better candidate for a dental implant and single crown to replace the missing tooth.
Dr. Bainer prefers all porcelain crowns but in some instances, for clearance reasons, a porcelain fused to metal crown or a full gold crown maybe necessary.
Call us today to schedule a free consultation about your crown procedure.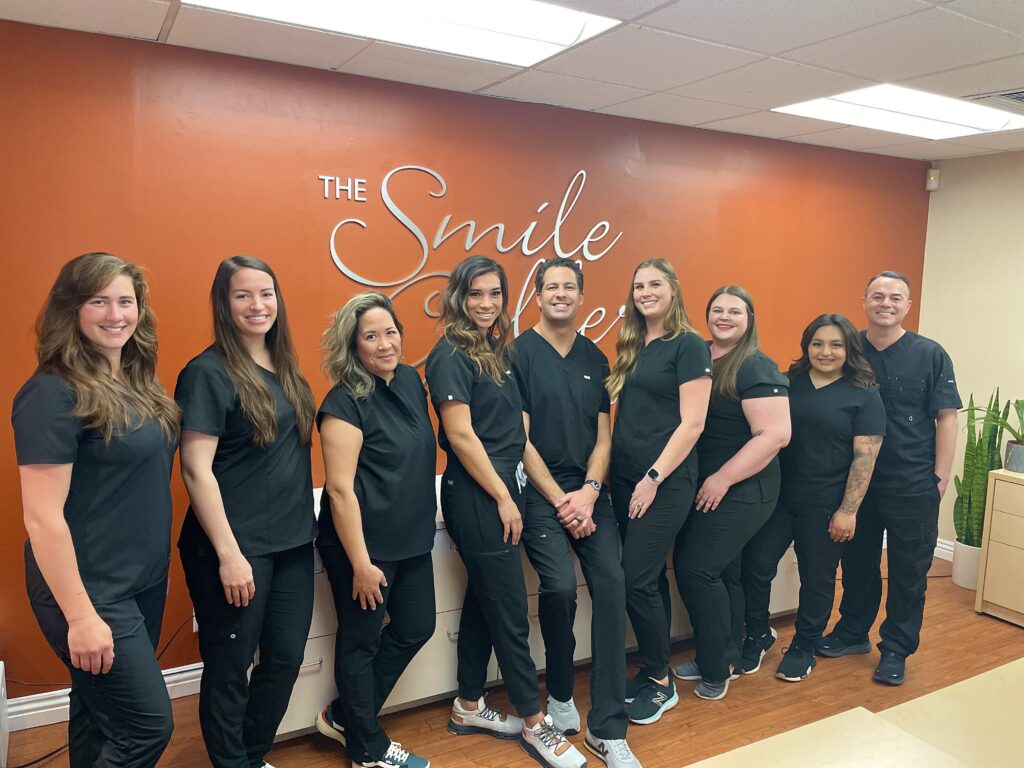 The Smile Gallery practices the Art of Fine Dentistry. We work to ensure our patients have the most relaxed and comfortable experience possible. Our individualized patient attention means you receive the best care possible. Our friendly staff is ready to greet you warmly, set you at ease, and create a level of comfort and customer service rarely seen in the dental industry.
We understand patients who have dental anxiety and have been working for years to provide the safe, comfortable environment that makes you want to see your Escondido dentist a few times a year or anytime your teeth need dental services.
Contact the Smile Gallery
Call Today to Schedule a Dental Exam